In 2016, Kundiman partnered with Nepali women's social justice group Adhikaar and writer Meera Nair to offer creative writing workshops to Nepali and Tibetan women. It was a response to the 2015 earthquake in Nepal. Over the course of five weeks, they crafted autobiographical letters that spoke to their experiences as women, immigrants, domestic workers, daughters, mothers, and sisters. The letters were then presented at a series of readings at Adhikaar, Connecting Cultures at Asian American Writers' Workshop, the Rubin Museum, and Queens Council on the Arts.
Over the course of the four readings, over 200 people came to hear the stories of these ten women, many of whom had never written or spoken in a public forum. The workshop became a means to forge community, create a sense of empowerment, and share stories. In addition, Kundiman and Adhikaar produced a series of broadsides with the letters printed for the writers to take home or display around Queens.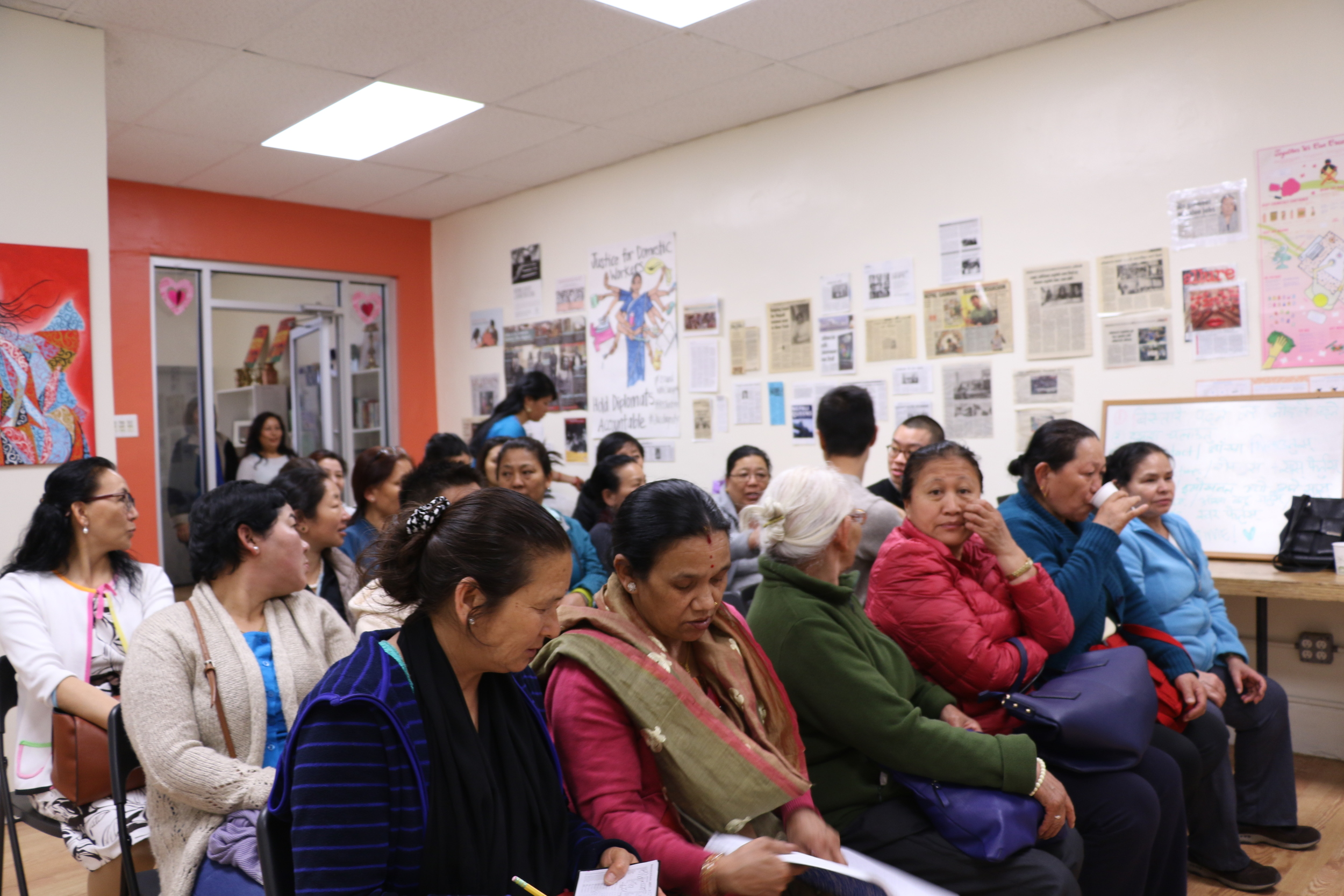 Major thanks to Asian Women Giving Circle for their leadership and support on this project. Special thanks to translator and facilitator Muna Gurung; Narbada Chhetri, Anupa Gewali, Karma Gurung, and Luna Ranjit of Adhikaar; Wo Chan for organizing the Connecting Cultures reading; Tashi Chodron at the Rubin Museum; and Molaundo Jones at QCA; Kenji Liu for designing the broadsides.
And to our workshop participants, Namrata Pradhan, Sarda Gurung, Pushpa Rai, Pema Sherpa, Pasang Sherpa, Nita K.C., Laxmi Thapa, Dolly Sharma, Devi Karka, Babita Chettri, and Debu Lama, for sharing their stories.
Broadsides Featuring the Letters Home