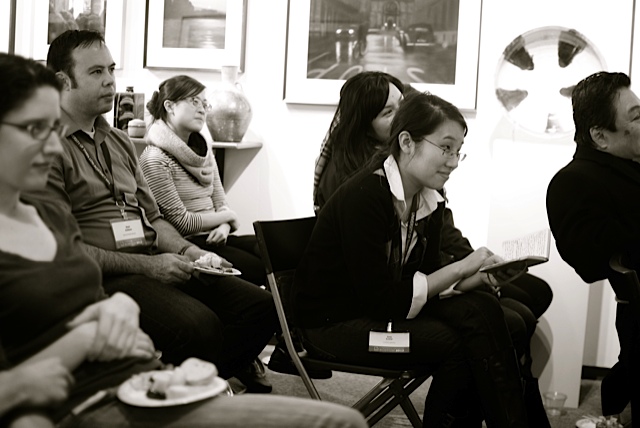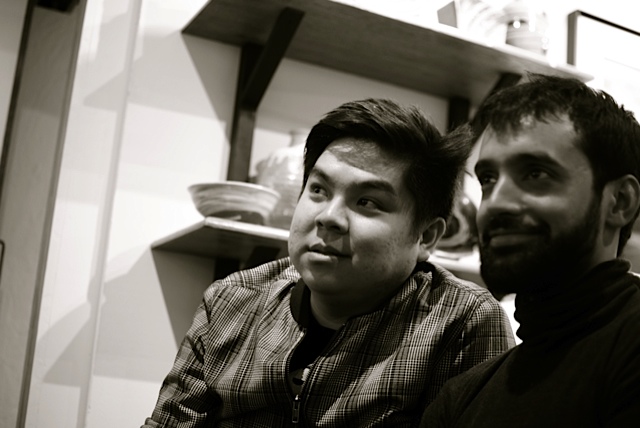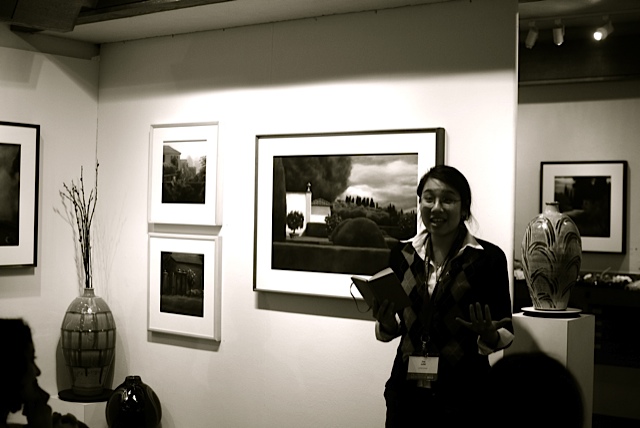 Anniversary Celebration
Thursday, March 7, 5:30 - 8:00 pm, Pucker Gallery, 171 Newbury Street Boston, MA
By Invitation Only
Reading
Kundiman: 10-Year Celebration of Lovesongs, Verses, and Books
Saturday, March 9, 3:00 p.m. to 4:15 p.m, Alice Hoffman Bookfair Stage, Exhibit Hall D
(Joseph O. Legaspi, Cathy Linh Che, Matthew Olzmann, Brynn Saito and Sharon Suzuki-Martinez)
Since its inception nearly a decade ago, Kundiman continues to foster and champion emerging Asian American voices, resulting in multiple book, chapbook, print and online publications by Kundiman fellows. In partnership with Alice James Books, Kundiman also sponsors The Kundiman Poetry Prize, which guarantees annually a book publication by an Asian American poet. Through caring openness and poetic rigor, Kundiman has built a vital, dynamic community that is transforming the literary landscape.
Bookfair
Kundiman will be at Booth #408 at the Bookfair. Stop by and see us!
Panels
The New Workshop: Literary Community through Pedagogical Innovation
Friday, March 8, 12:00 - 1:15 pm, Room 102, Hynes Convention Center
Sponsored by Kundiman. (Sarah Gambito, Regie Cabico, Paisley Rekdal, Myung Mi Kim) Three acclaimed Asian American poets read new work and discuss how literary community and innovation in pedagogy are mutually reinforcing. How does one write toward a realizing of a literary community? These three poets, all who have served as Kundiman faculty members, offer multiple strategies on how to disrupt traditional paradigms of workshop and invite questions of identity and social community into a writer's practice and life.
Book-signing directly after at the Harvard Bookstore booth located in Hall A at Booth #513, 515.
Intersecting Lineages: Poets of Color Cross-Community Collaboration
Friday, March 8, 10:30 am - 11:45 am, Room 209, Level 2, Hynes Convention Center
(Ching-In Chen, Sherwin Bitsui, Celeste Guzman Mendoza, Hayan Charara, Kevin Simmonds) Inspired by collaboration between organizations mentoring poets of color (Cave Canem, Kundiman and Canto Mundo), poets from indigenous, African American, Arab American, Asian American and Latina communities will discuss creative exchange and solidarity amongst writers of color and their communities on this panel. Poets will read work by ancestor poets considered outside of their self-identified communities and talk about how their work benefits from this productive hybrid fertilization.